Where are we playing next?
What do we play? (besides originals)
Brass in Pocket (The Pretenders)
Comfortably Numb (Pink Floyd)
Can't You See (The Marshall Tucker Band)
Folsom Prison Blues (Johnny Cash)
Midnight Rider (The Allman Brothers)
Rock and Roll All Night (Kiss)
Stuck in the Middle (Steeler's Wheel)
Summer of '69' (Bryan Adams)
Wagon Wheel (Old Crowe Medicine Show)
Who is Oleander Falls, you ask?
Blending soulful harmonies with renditions of popular songs, Oleander Falls brings you the hits from The Pretenders, Fleetwood Mac, Kiss and much more! This Ventura county based band also has a hefty repertoire of folksy original material and strives to strike a balance between new and familiar melodies.
Celia Genavia
Celia Genavia has an extraordinary vocal range and is an impressive songwriter. She can speak Tagalog fluently and is an all-around amazing artist... and even body paints!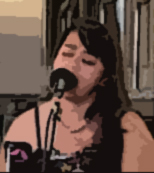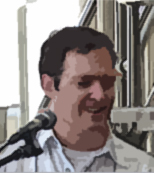 Patrick Maher
Patrick has written quite a lot of the original songs the band plays and lives in Thousand Oaks. He grew up in Cambria, California and picked up the acoustic guitar while in high school. A bit of trivia: he played alto sax in grade school for 8 years! Unfortunately, he doesn't remember much of it.
Chris Hernandez
Chris Hernandez is the latest addition to Oleander Falls and we're glad to have his unique rhythm. In addition to percussion Chris also plays the trumpet, guitar and is a great vocalist as well! He definitely has the ear for music!